Ahh, Day 4, what an interesting and adventure filled day this was.
We started the morning off in Casablanca and visited the Hassan II Mosque before jumping in the bus to head off to Rabat for a few hours and then on to Chefchaoen which would be our base for the next two nights.
Nothing like starting off the trip with a chunk of driving. All up only about 350km today but one thing the mainland Australians needed to quickly get used to was the fact that we were not driving in our wide brown land. Yes, Morocco may also be a wide brown land, but this is a wide brown land with different patterns of road use and road users. We would get there when we got there and that is one thing that it took some fellow travellers a while to get used to this concept. Aunty Margaret as the resident Tasmanian on the trip is quite used to the notion that yes a distance may be 300km and yes the speed limit may be 100km/hr but the odds of you actually doing that for the majority of the trip are not the highest 😀
Back to the start of the day though, we were only in Casablanca for two nights, but I quickly adored watching the changing light, colours, sounds and traffic on the beach at Ain Diab.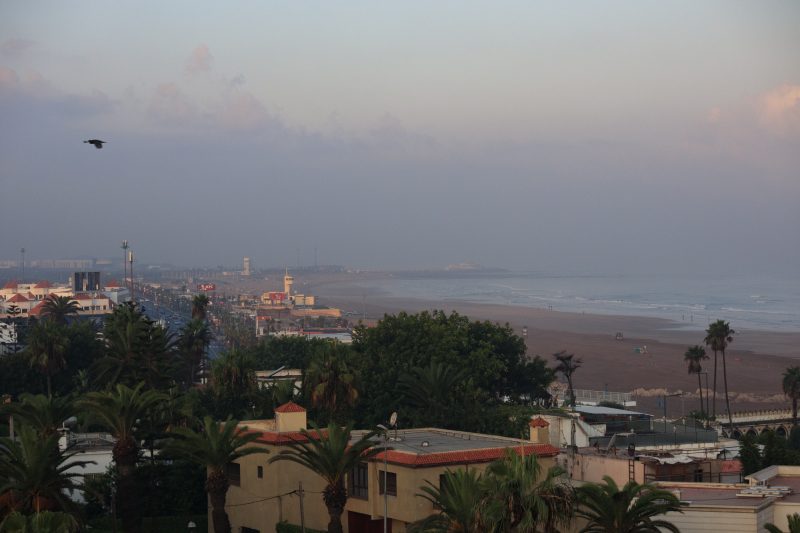 Continue reading

"Helen goes to Morocco Day 4 – Casablanca, Rabat & Chefchaoen"