September 8, 2019. The day started early and like any travel that involves flying half way round the world through time zones was a looooong day.
We landed in Abu Dhabi just after midnight. I was quite delighted to see that the Lego camel was still there. The camel once again got to nibble on some Kate Spade Cup Cake like it did for #Helengoesnorth back in 2015/2016 ( a trip like many that never really made it on to the blog…)
We flew out of Abu Dhabi headed to Casablanca at about 2:30am in the morning. I missed out on getting a window seat which I was a bit bummed about as well, I love a window seat, I adore just sitting in my seat, body turned, looking out that window at the world below. If I recall correctly though, it was quite cloudy weather when we came into Casablanca so I may not have missed that much on the descent out the window but…. I did not get to have my face pressed up against the window, with my eyes wide open taking in everything that I could about this country that I had long dreamed of visiting. I would shortly make up for it though with my eyes peeled wide open for the rest of the trip 😀
Our flight got in a bit early and we took a chance to get local sim cards organised whilst we waited for some other guests on the trip to arrive as we had arranged to collectively get picked up from the airport and taken back to our hotel. Well, we had a bit of a stuff up with some crossed wires and missing instructions which meant that we well and truly missed our pick up and I eventually managed to find the phone number for our driver who graciously came back and picked us up before turning round do to the trip again for the next lot of arrivals. Ibby, if you are reading this, next time the pick up will be smoother 😀
Note to self if you are ever "car pooling" with other travellers and you know that communication when you first arrive at the airport may be patchy due to wifi or roaming issues, always make sure you know what the flight number is of their flight…. Not just the time that they are due in….. because as we all know, flight arrival times change 😀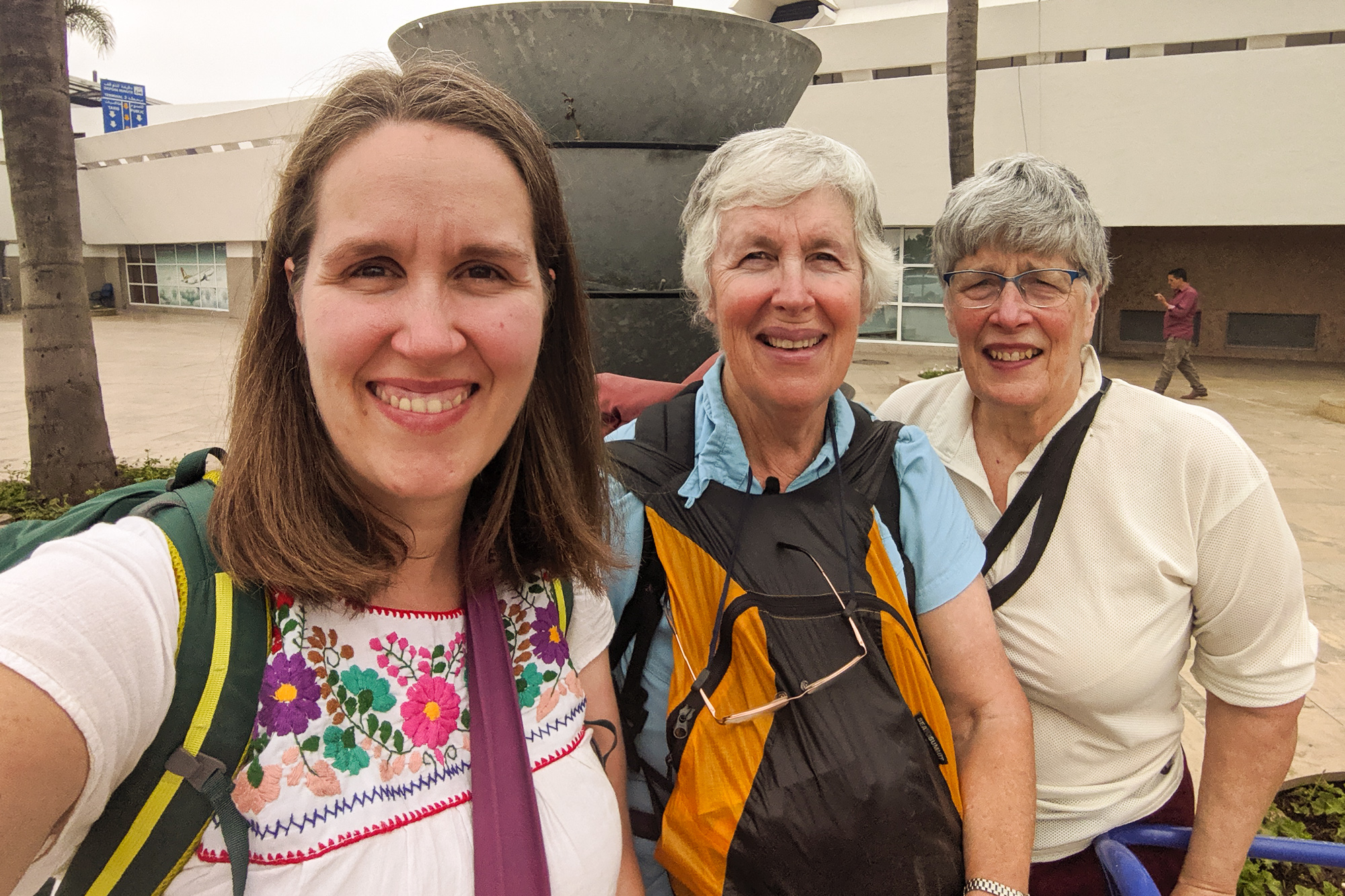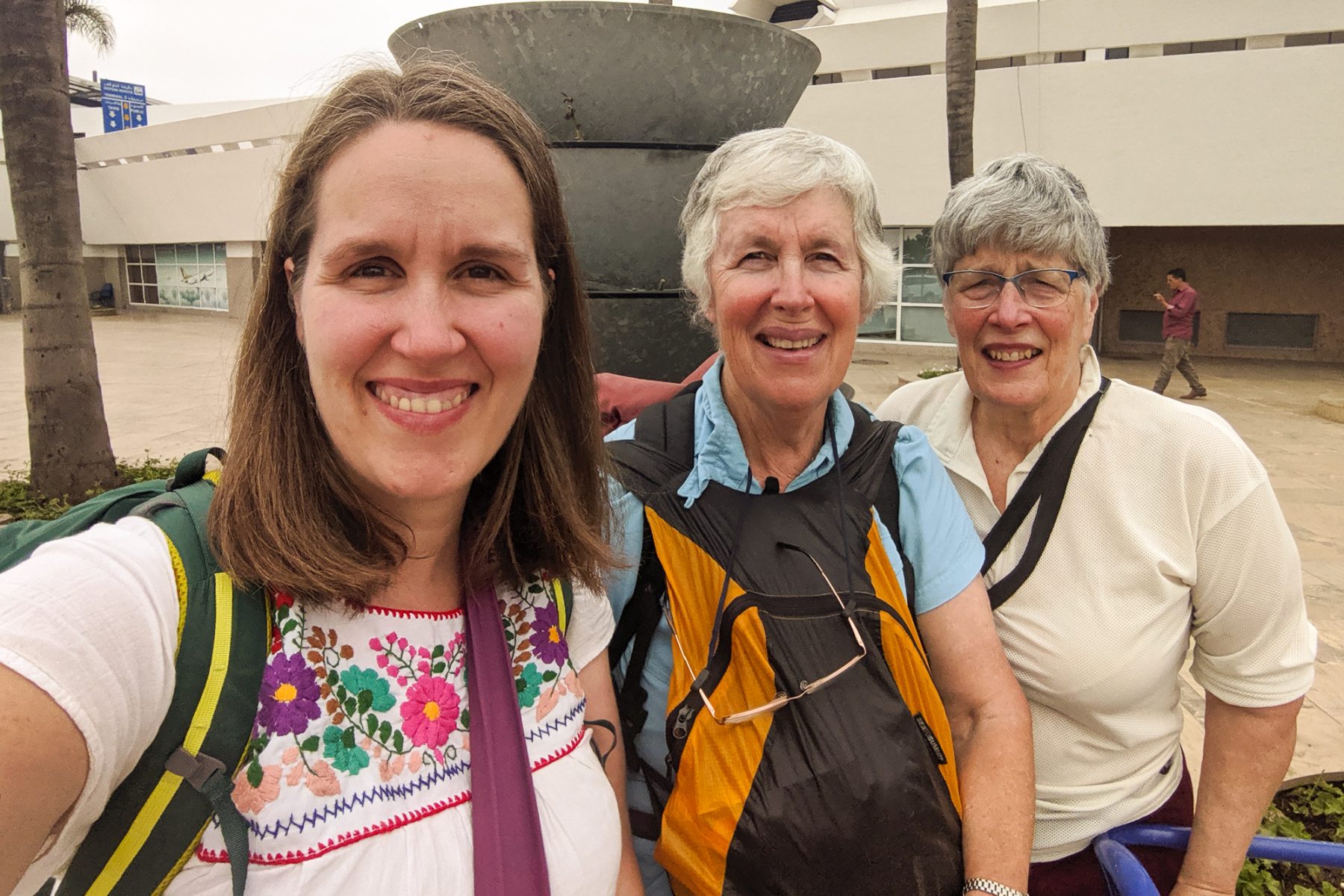 The drive from Casablanca Airport to our hotel (Hotel Suisse) for the next two nights took about 40 minutes and it was quite interesting to see the vegetation and in particular the Gum trees along with the buildings and well everything really.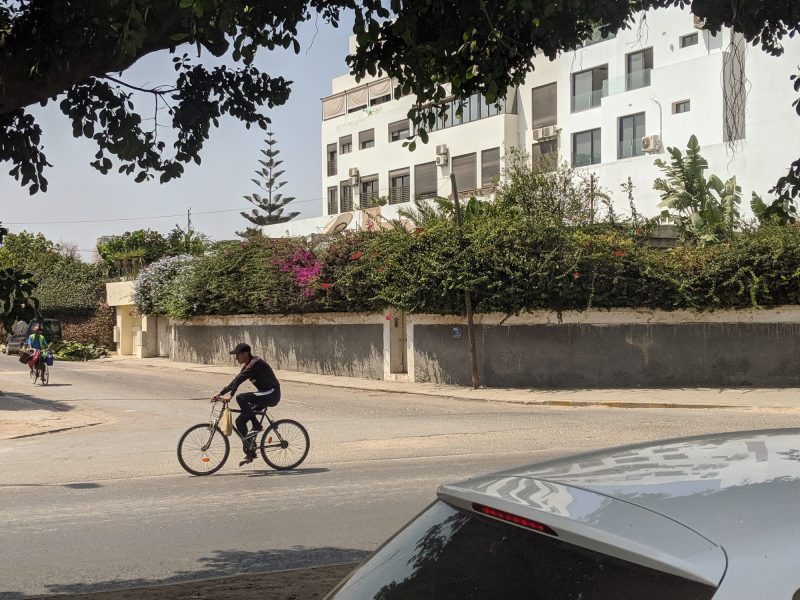 Once we got to the hotel, there was the momentary panic of do we tip the driver or not? We had organised the driver through the trip as an extra, so it was already paid for so to speak. However, we were not sure if this was to be our driver for the rest of the trip so would get a tip at the end of the trip or if this was just a once off driver that had been arranged for the airport shuttles…. Insert point from yesterday about Helen not really been organisationally prepared for said trip. We were exhausted, possibly starting to get a bit hangry and all those other emotions. We went with not tipping the driver and hoping that we had not mortally offended him by not tipping if he was just a once off driver. It was with a bit of relief that we did discover the following day that the driver (Ibby) was going to be our driver for the rest of the trip, phew!
Like many Australians, this panic of to tip or not to tip is almost one of the most fraught parts of overseas travel. You pour over forum posts or read guides and speak to those that had travelled there before, with everyone offering differing advice as to what to tip or not to tip. I'm not going to write paragraphs on tipping in Morocco but I will say this, if you can tip, tip. If you can leave the change, leave the change behind. COVID-19 has really crystallised how absolutely privileged we are to be able to travel globally, to be able to travel to places like Morocco and really some extra dirham here and there will not break your bank but will put some extra money into the local economy.
Once we were checked into our hotel and had a bit of a rest, Mum & I headed out for a little explore along the beach that was just down the road from the hotel.
This beach trip would be a good signal for many activities that would feature along the rest of our trip, which if I am going to be totally honest with you, well are a pretty normal feature of life anyway. These are as follows: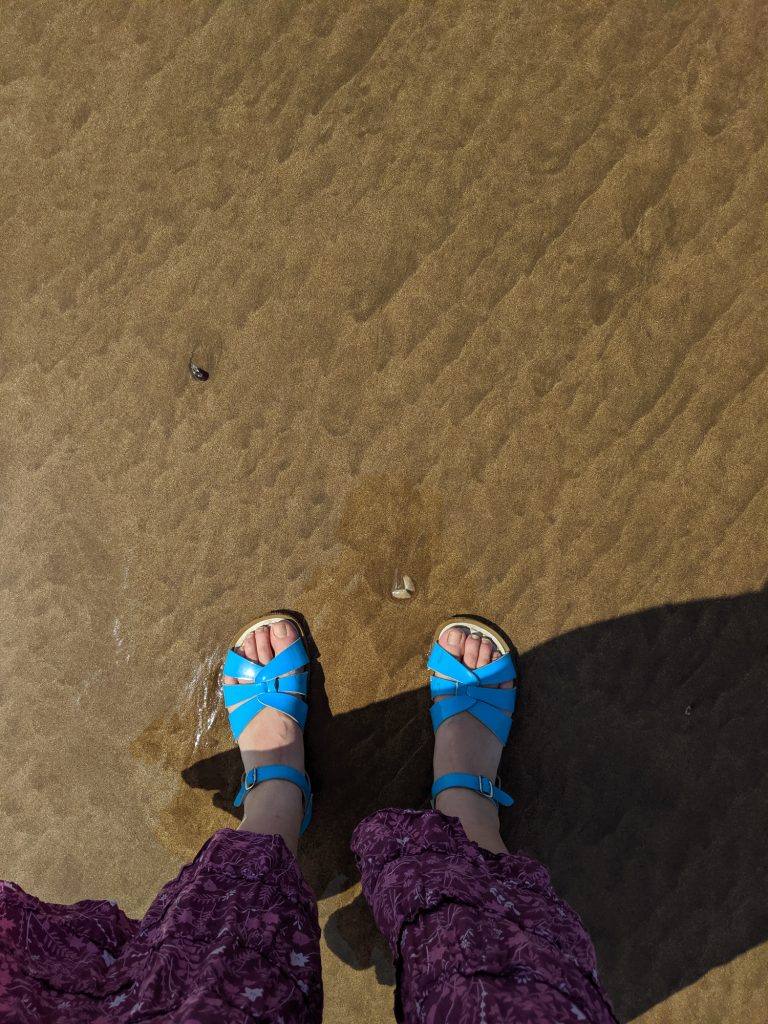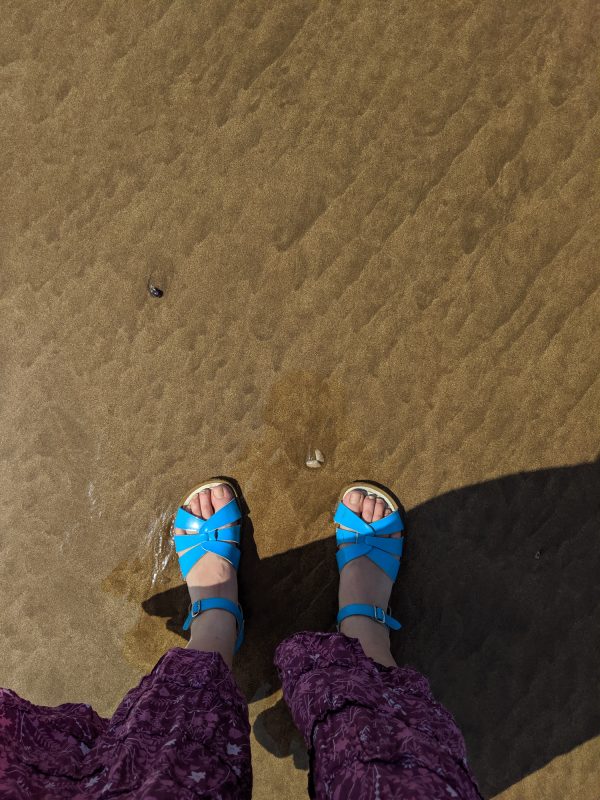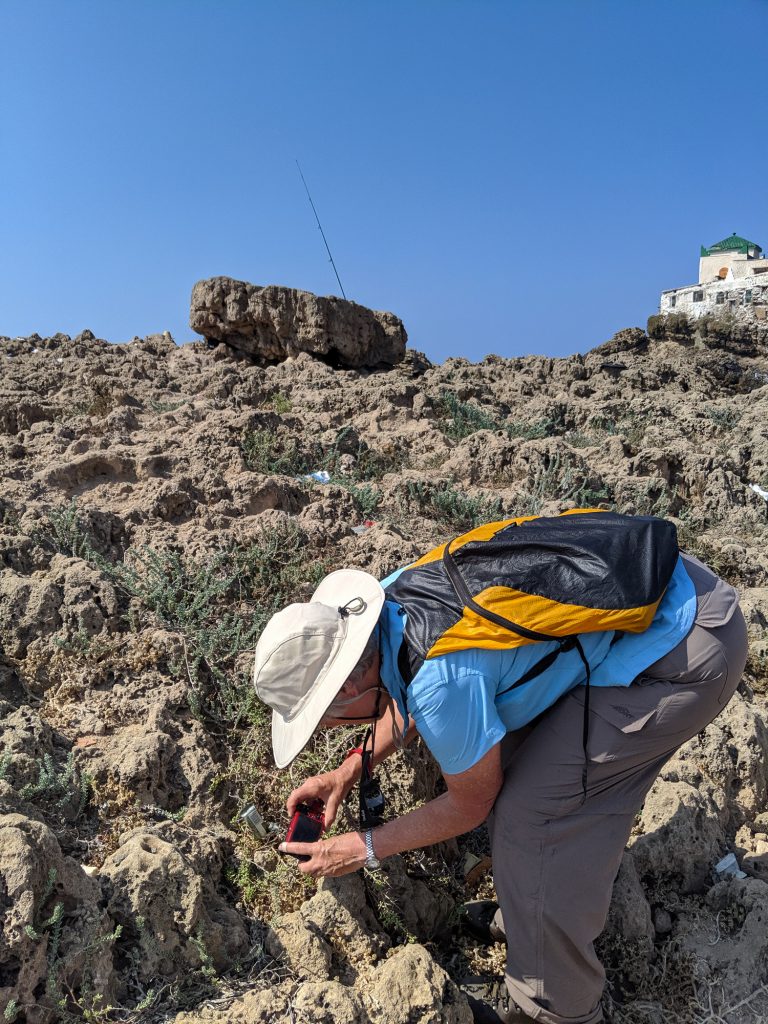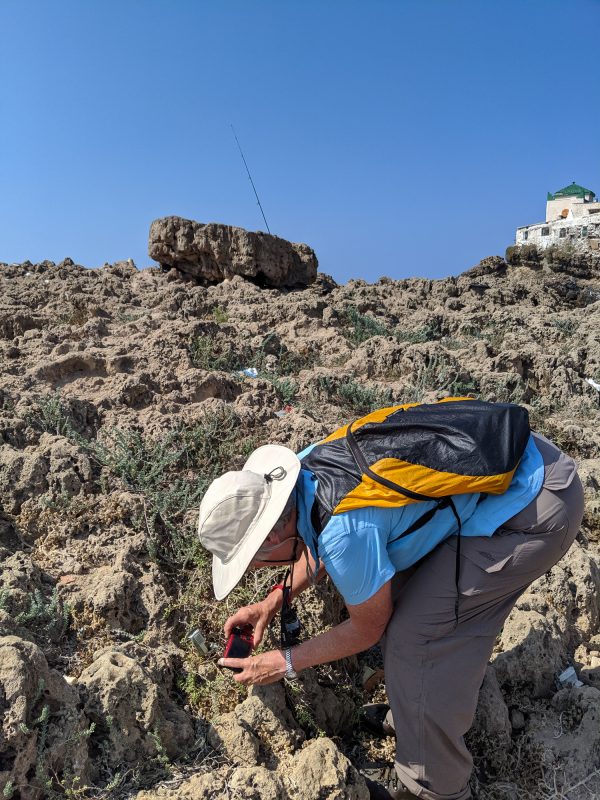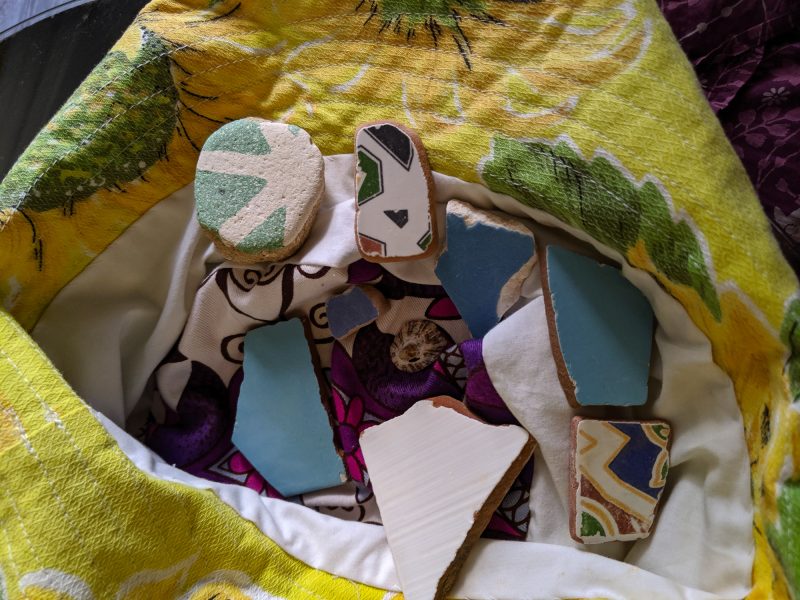 Mum & I walked along the Ain Diab Beach and enjoyed seeing the sheer number of people out enjoying the beach. I could post countless photos and oodles of videos but it was just a joy and one thing that I enjoyed the most was seeing the football fields and volleyball courts marked out in the sand where groups were playing pick up games at the beach. Mum purchased some pancakes as a snack and we ended up on the coastline just beside Sidi Abderrahman where I rummaged for treasures as seen in photo 3 above and Mum botanised as seen in photo 2 above. We walked "home" along the footpath beside Boulevard de l'Océan Atlantique, rather than back along the beach. It was quite interesting seeing where all the little beach clubs had their entry points and the varying levels of commerce along the footpath.
The below two videos feature the beach at Ain Diab and then a panoramic sweep from Aunty Margaret's hotel room balcony.
When we returned to the hotel, a number of other travellers on the trip had arrived and we headed down to Cafe Le Crepuscle for dinner watching the sun set over the Atlantic Ocean.
It was at the cafe when the French language skills started to get flexed by other travellers and French language skills were pulled from the often long unused parts of the memory to order food, read menus and generally get by. My high school German and 1 year of Bahasa Indonesian at uni were not going to be much help to me on this trip and my basic French skills for reading a recipe would get me a little further but I would leave the country five weeks later wishing I had better language skills be it in French or more likely in Arabic for a planned future return to Morocco.
Day 1 in Morocco. What a day it was, I recall going to sleep that night, not entirely sure of the place and the environment but knowing that I liked it. I was exhausted after a big few weeks finishing up at work and then jumping on a plane and coupling that with a new country, new sights, new sounds and a nearly 17 year long wish to visit Morocco, I am not surprised at how I felt on that first day and as I can say now with hindsight, the next few days as well.
Also because well after years of seeing photos of Bejmat or Zellige tiles in interior magazines but not really processing the content, my feet would walk on a Bejmat floor today in the courtyard of the hotel and my eyes would feast in delight at the perfect greeness of the tiles 😀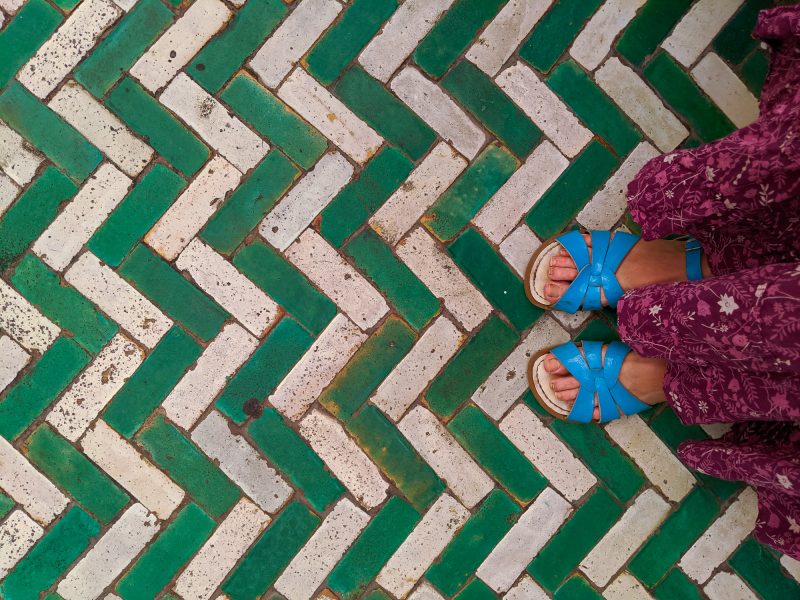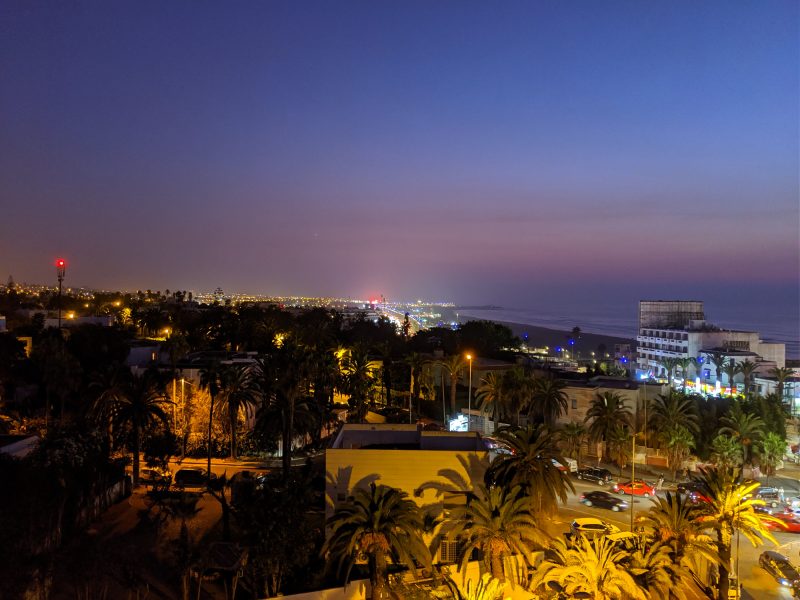 Tomorrow, will bring a day of exploring Casablanca before the tour officially starts tomorrow evening.
Two days blogging in a row, only a lot more to go 😀