1 year ago today, Mum, Aunty Margaret and I left to go Morocco for a trip that was to last about 5 weeks.
We were heading to Morocco with Take a Walk Adventures to literally take a walk round Morocco 😀 also with quite a bit of driving as well but the general gist of the trip was to walk and in varying ways we did walk and walk some more.
Morocco had been number 1 on my countries to visit for a very long time, since I mid-teens to be precise when I first read The Drifters by James Michener, where Marrakech features as the last destination in the novel. To finally get to travel to Morocco was something that I was very excited about but also a bit scared and anxious about, would Morocco in real life be like the Morocco had I had imaged over the last 17+ years? In a move to hopefully not be disappointed by Morocco and due to the nature of the trip, I purposely did very little research, I did not want to have oodles of photos in my mind taken by others of the places we were to visit, I did not want the stories and experiences of others to flavour the memories I hoped to build on this trip.
The lead up to this trip had been intense, I had finished up at the practice where I had been working at on the Friday and was flying out of Brisbane the following morning. I've made a bit of a habit over the years of noting have a preparation day at home before jetting off on trips. If you forget something, you just buy what you have left behind when you get there right… The lead up to this trip with finishing a job and the length and style of the trip, made me comment to a few friends that I would make sure I had a day to prep before flying out in the future. Now that we are in COVID-19 life, who knows when I will be jetting off overseas for a trip next so it may be a while before I have to put this forced prep day at home in action.
Whilst every trip is never like a previous trip, this trip was to be like no trip I had ever done before. Both Mum & Aunty Margaret (herein referred to either the Mothership when referring to Mum or the Motherships to refer to Mum & Aunty Margaret) had gone on TAW trips before but my usual holiday style was more of the DIY/self-guided/not much planned and just see where the road takes you style (refer 3 weeks in England in 2018, 10 days in Hawaii in 2016, 2 weeks in Japan in 2011 and the weeks either side of my winter in Iceland in 2016 etc). This really was a trip like nothing I had done before. The same group of people every day, guides/staff, a relatively fixed itinerary? This was a whole new ball game of holidaying for Helen. A ball game that I was not entirely sure about but took comfort in that I knew the trip leader and another trip guest through the Mothership so why not.
This was to be a trip with varied activities, varied climates, and a whole lot of adventure. It was a brand new packing list of what to pack and the climate scale we were dealing with meant packing for all extremes whilst being mindful of the culture and social norms of the country we were visiting as well as the style of trip that we were on. It meant that I allowed myself one long skirt and one "pretty" top and a few pieces of jewellery, the rest was zip off long pants (with the longest possible short length that I could find), sports tops and long sleeve shirts. There were no dresses mostly due to me trying to pack as many versatile wardrobe options as possible. One pair of sandals and one pair of hiking boots (two pairs of shoes total! for 5 weeks! two pairs of shoes!) I go on a day trip and often have two other pairs of shoes in the car in case I change my mind! Two pairs of shoes for 5 weeks, you can do this Helen.
There was also no hair dryer or straightener or Clarisonic packed. It didn't take long for me to realise that I missed my hair dryer 😀 😀 and vowed that I would pack a hair dryer next time I travelled 😀 I look back at some of the photos and whilst I do see a Helen who was having a total ball of a time, I also shudder a bit at how messy and unruly my hair was.
Back to the adventure that we were about to embark on though. Mum and I were flying the following route – Brisbane>Melbourne>Abu Dhabi> Casablanca. We picked up Aunty Margaret in Melbourne where she had flown across from Hobart.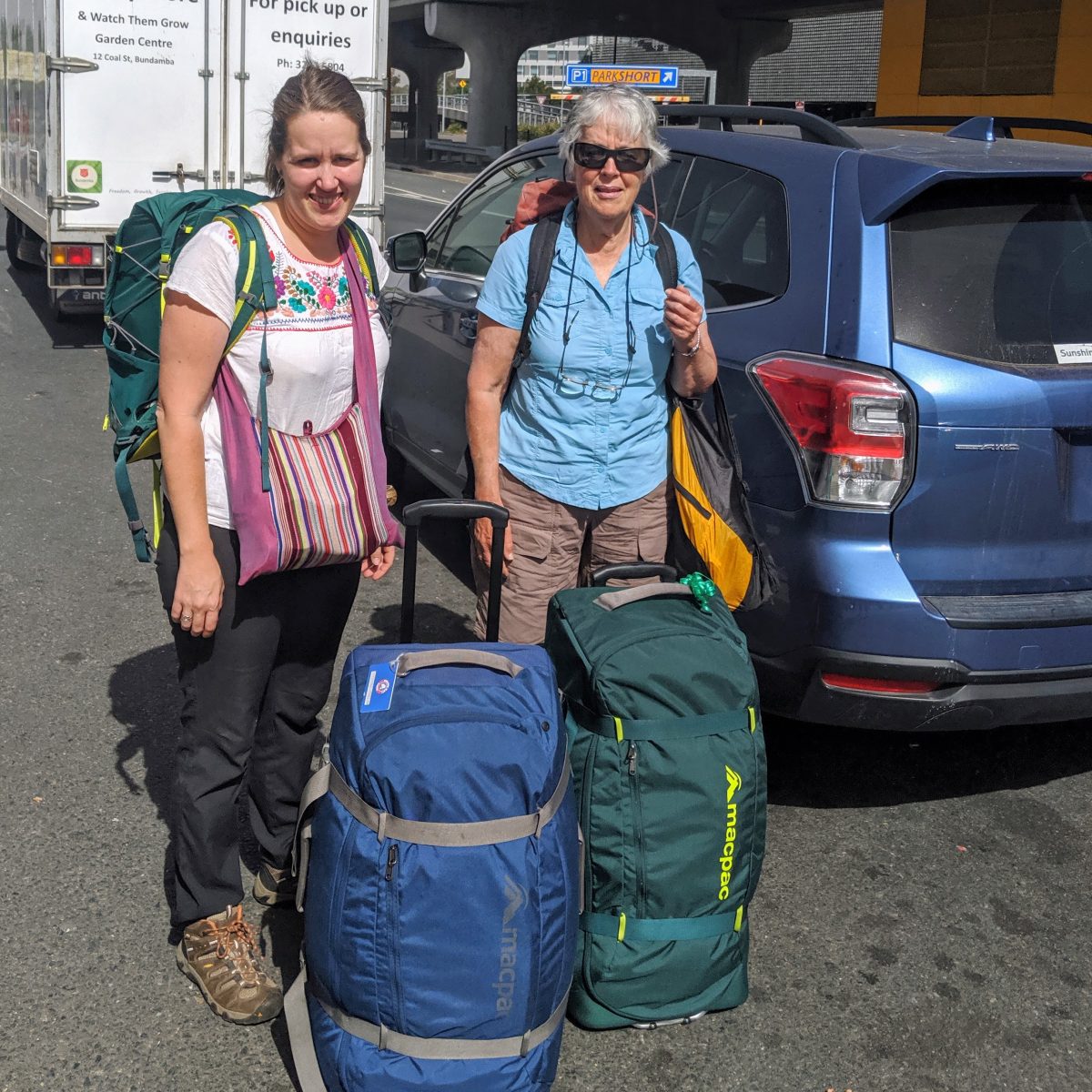 Of course it would not a trip without #KateSpadeCupCake along for the ride, like many previous trips where the cupcake has come along, I do wish looking back on my photos that I had taken more of the cupcake in Morocco.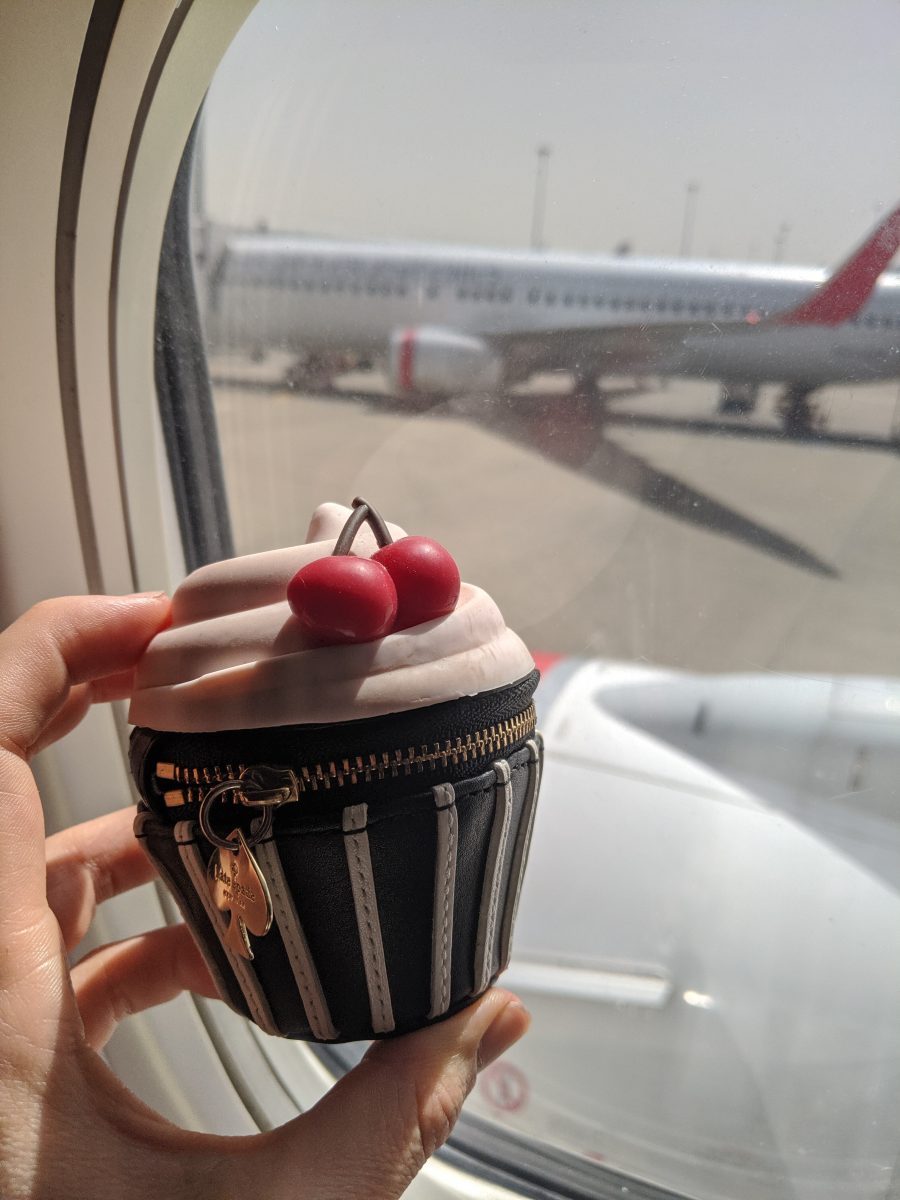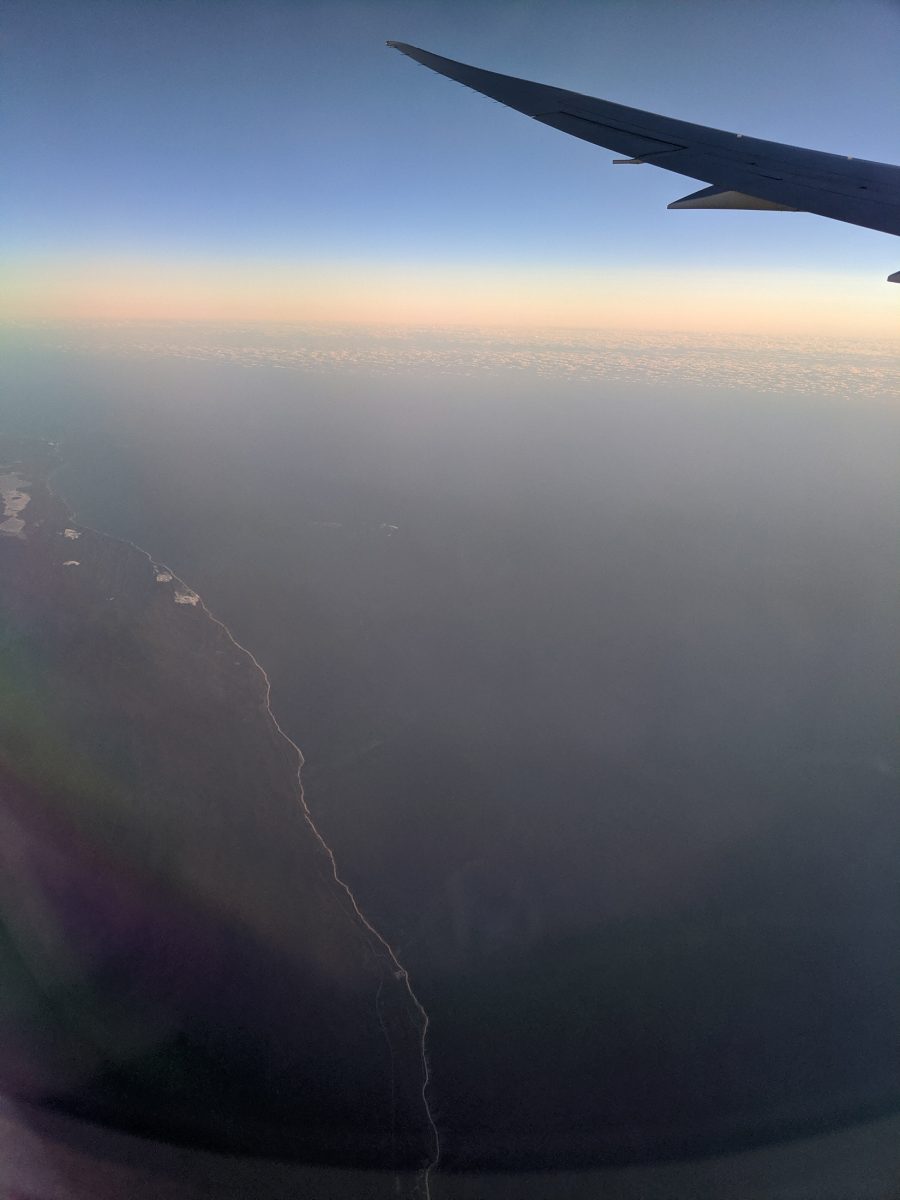 Looking back in my journal, I did not make any records of what movies I watched on the flights from Brisbane>Melbourne>Abu Dhabi, I do know though that I finally started to make progress on reading Boy Swallows Universe by Trent Dalton. A book that I had tried to read a few times since it was published the previous year, but I had never settled in to the book. I was hoping that some distance from Australia and Brisbane in particular would allow me to settle into the book and read it.
It seems quite crazy writing about it now in the COVID-19 world and travel ban life that we live in, but I was able to enjoy some time in The House, which is the Etihad/Virgin Australia lounge in the Melbourne International Airport terminal. Oh, to be flying internationally again, oh to be visiting airport lounges again, oh to be chasing status credits again to keep your Gold frequent flyer status :).
That is a wrap on day 1 of the Morocco adventure of 2019. My plan is to post a new blog post each day with a rundown of the adventures of that day in Morocco a year earlier and photos, lots of photos. I know, I can see some of you shaking your head, Helen, you've not regularly blogged in oh probably 10 years, you really think that you can commit to posting daily for the next 5 weeks? I'm not sure I can but hey if COVID-19 has taught us anything, it's about savouring what we have, relishing what we have had and most importantly continuing to look to the future and imagine what is possible. A future where spoiler alert for the next 5 weeks of blog posts but a future where I really want to return to Morocco for another trip.