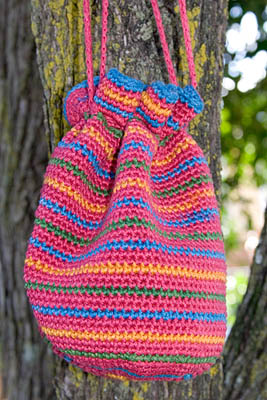 Well to the right, you can see the completed bag, my first real functional piece of Crochet, done on a 3mm hook using Anchor Magicline Cotton, the pattern comes from Judith Swartz's book Hip to Crochet. Mum is currently also making this bag again from Magicline but a different colourway and a 3.5mm hook.
This bag is going to the daughter of a family friend, well the main present are the dolls you see below (click on either picture to see them larger), which we purchased at the Salamanaca Markets and the bag is just serving as a tote for them. :):)
Now I just have to decide what my next project will be…..