One day a few months ago on a craft blog crawl, I came across Crafting Japanese, a blog which collects details on Japanese craft books and the items that people have made from them. I looked and looked and picked the books I liked best and ordered three of them from YesAsia.com
After many days of thumbing the pages, to select what to make first, I decided on a bag from the book Machine Made Patchworks.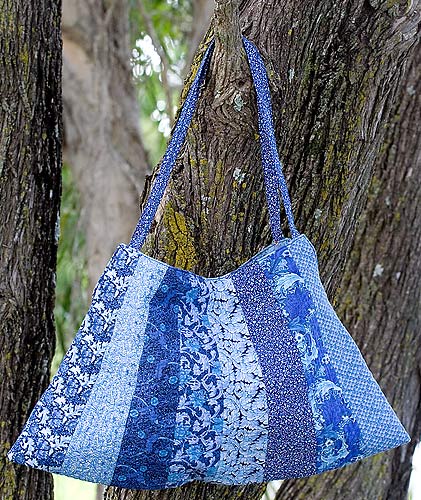 Most of the fabric is William Morris Prints by Rose and Hubble, maybe this will be a Christmas present for one of the girls …… or maybe I will keep it for msyelf 🙂
Book Details
ISBN – 457911020X
Easy Links to buy the book – Yes Asia or Amazon Japan See what others have made at the entry for this book at Crafting Japanese – The Japanese Craft Book Resource.