My camera is not liking me at the moment, or vice versa, I have not taken a "real photograph" in so many days now, we need to reconnect and go out exploring.
I was on a quest in my uni break yesterday to find some chatterbox paper, so I went to the store which is just near uni to find well maybe 10 different patterns, I then rang a store another 15mins down the road to see what they had, they told me they had the entire range, I asked if they had the rec room, "yes we do and we are also having 20% off at the moment" so I drive over, walk in and start browsing, mmm ok found the Chatterbox, so not the whole range and none of the papers I was after, so not happy jan at that point, walk round the corner and lo and behold Barb and Adele are there as well, brief chat, kept on shopping, they left, I left.
Picked up some new papers, stickers and tags, forgot to get the Heidi Grace Congii paper that I wanted to get.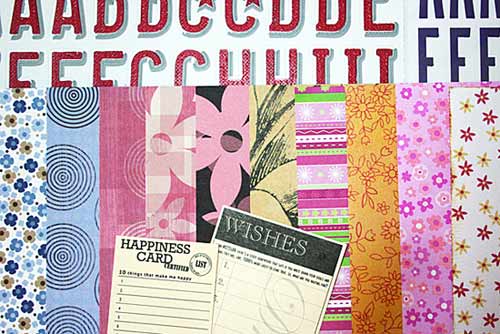 And well since I was going to drive back past Ikea, I may as well stop and have a look right?
Bits Magnetic Board – The other year I recieved the magnetic poetry calender for christmas, however the board that came with it was not very strong and the magents always fell off, so when I saw this in Ikea, I had to get it 🙂 Today I screwed it too the wall and put the poetry out to play 🙂
Fniss Bin – I got this in hot pink on a previous trip but yesterday I got it in translucent white so I can have two bins in my room – one for rubbish and one for recycling 🙂 Think Green.
I also picked up two tea light lanterns and a big burken glass jar, that I am using to store my adhesvies and dyes in.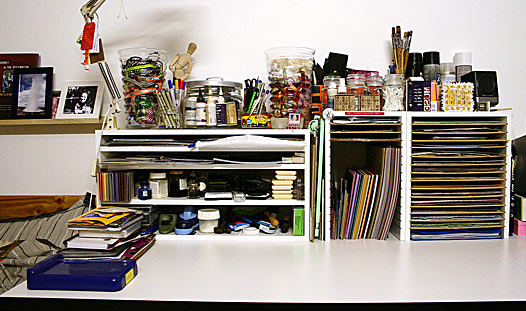 On either side of the burken jar, I have two Pamp vases with my ribbons in. So that is a peak at what I picked up.