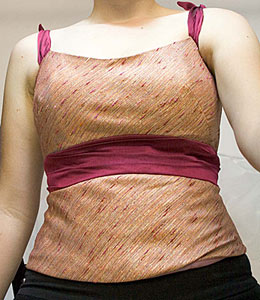 Yesterday I joined the masses and visited DFO, where I picked up two gorgesous things. The first a top for $69, marked down from $199 as well as a new quilt cover set. I have this thing for bed linen 🙂
After dropping Matthew over a freind's house for pre-going out drinks, I headed home to get ready for my night out. So all dolled up in my new top, heels and black pants I headed off to meet up with my friends. My best guy friend is gay with a capital G, some of his friends say he is too gay and well when you go out with him, you are always going to spend your time at The Beat, so after meeting up with some other friends we headed off to The Beat to dance and laugh the night away. Spending our time going between the Cockatoo Club to dance and the Crystal Lounge to sit and chat. Close to midnight Sam and I made the trek back into the city to get the last buses home because taxi fairs are just way too pricey.
Speaking of Sam, in a couple of minutes she will arrive and we are heading off to see a dream come true – The All-American Rejects are playing tonight at The Entertainment Center, also featuring Simple Plan and Kisschasy
This post was brought to by the letter E for Emily Kate, who thinks I am cool enough to be her blog of the day and in her honour I have added ohh 180 new header images from the Iceland trip. Which header will display when you visit me?