We are now half-way through our mid-semester break and so many things have happened in the last couple of days.
Visited two new scrapbooking shops near me, one of them even had FontWerks!! and the other wants me to teach!! I have no idea what to do there. What to teach etc. What do you want?
Now, I haven't been scrap shopping much since coming home from Iceland. Maybe once or twice when there was a sale but not really shopping.
Here are some of the cute papers I picked up at shop that asked me to teach.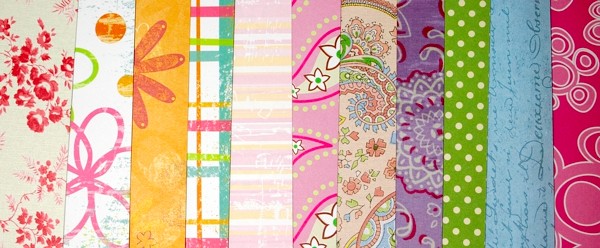 From left to right, the papers are: MM, Junkitz, Deja Views, Junkitz, Art Warehouse, Lil Davis, MM, Junkitz, MM, 7G and Sassafrass Lass.
Picked up at the other store some paper from Two Busy Mums and Mara-Mi 🙂
Went to see Kaliope yesterday for a haircut/trim/repairing the dodgey job that was done in London. My layers are so much softer now and there is less weight in my hair now. Then she ironed it, wow! I mean I have a straightner/crimper thing that I got when I was young, it fixes the ends in a pinch but would not work/take too long to do the whole head. Wow, my hair is all straight and light, it feels really weird sort of like half of my hair is missing. Will take a photo later, it is so different.
Why is that hair-dressers always chide you when you put your hair behind your ears? It always cracks me up, any hair-dresser I have gone to, always chides me when I tuck my hair behind my ears as soon as the cut is done. Lol, can't stand hair falling in my face.
Back to scrapping, have done 2 layouts and half way through another one, just playing and haveing fun. Had the rest of my Iceland photos printed off yesterday for the book I am working on, sort of more a portfolio than a scrap book. One matted photo per page with the shooting details and notes about the shot. Simple yet very classy 🙂