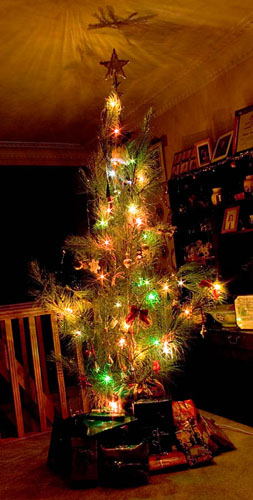 My little collection of Christmas presents.
Benni Hemm Hemm Cd from Karl – Can't decide what I love more the artwork in the CD or the songs – modern Icelandic Folk with some Led Zep/Guns N' Roses influence.
A Short History of the Twentieth Century by Geoffrey Blainey from Matthew, I have come across Blainey's works in my studies but have never really read any of his non-fiction works only a couple of his novels.
2005 Swarovski Annual Christmas Ornament 🙂 to add to my collection and a map of Morocco to plan my big trip – from Mum and Pabbi.
It was a very nice night 🙂 and now I am in the final stages of switching over emails etc, before in a couple of minutes Mum and I head off onto the open road on day 1 of our 3 day trip to reach Tasmania. See you sometime 🙂