Karl
sent us an email today, telling us that the company he works for (
Industria
) asked him if he wanted to go work work in the Dublin, Ireland office for a month and who could turn down an offer like that?
So, my lovely big brother got to use his new and shiney Icelandic passport to breeze through passport control, unlike the excessive time we spent waiting to be processed and we were on Australian passports and are part of the Commonwealth Realm, really is something, we recognise Lizzie II as our head of state and we have to wait in line and get questioned whilst all the Europeans just waltz on through. Just unsportsman like 🙁
Back on track though, so whilst my Karl is living it up in Ireland, back here in Australia, we are hoping for rain, running out of water, doing assignments, working, chatting about our plans to to drag queen jelly wrestling tomorrow after uni (now that could be interesting) and not much else.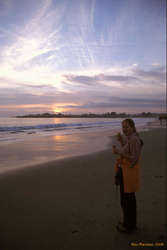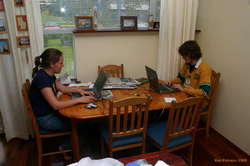 Want to share these two images that Karl has taken on the two times I have visitited him overseas, the first at Santa Cruz in November 2002 and the second Matthew and I doing our thing in Iceland this year.