I have to admit I don't get together often enough with the girls from school, with most of us at uni and Kaliope busy working we struggle finding the time but when we do such as tonight there is nothing better.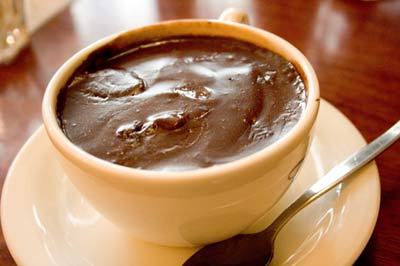 Dina, Belinda, Kaliope and myself met for coffee at the local Toscani's, we all ended up having Cioks (utterly dreamy italian hot chocolate), so having them again.
The big news of the night was that Belinda now has a boyfriend, a fellow chem eng student from Lismore and like Stewart and Dina, they are in all the same classes 🙂 – Had a few collective awws for Bindy over Jason. Spent the rest of the time talking about life, shopping, our guys, family and uni/work. Making plans for a Sunday shopping in a few weeks and hopefully a get together of some sorts for the guys to all meet each other. I am going to visit Kaliope her at work (Tsiknaris Hair)next tuesday to get my hair done 🙂
It was one of those nights when you leave with a smile that stays on your face for hours. I miss my girls when we don't get together enough. Damm Uni.
I just watched the final Alias episode for season 4 and it gave me a total fright – I jumped in my chair but what a cliffhanger, cripes hey, man they have a lot of explaining to do next season.
This is my Kaliope girl, the violin playing, remedial masseuse, apprentice hair dresser and all round full of fun.