because then my breakfast would be entirely home made.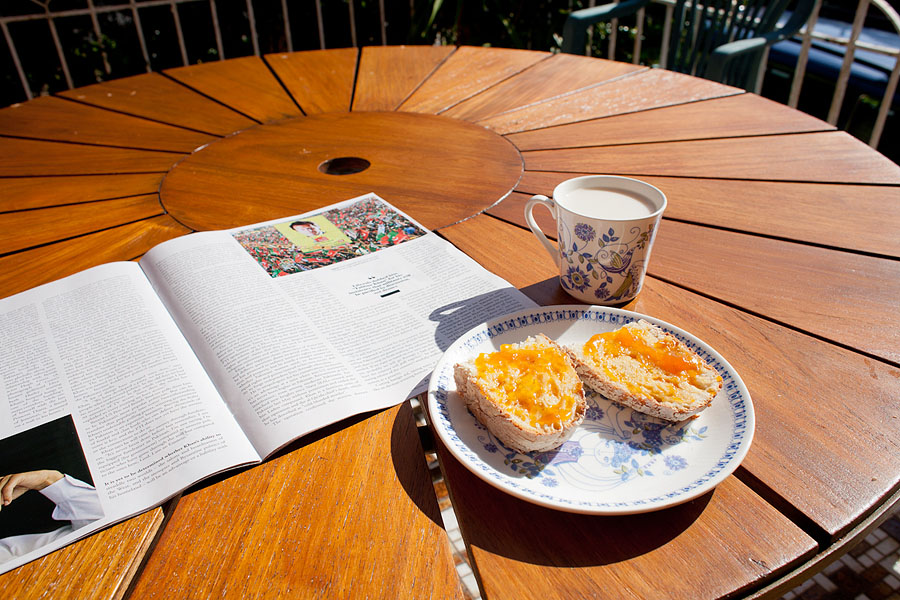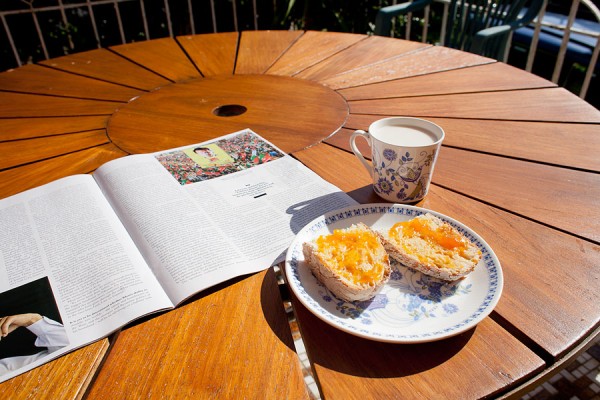 This was my breakfast this morning. Home made bread and home made apricot jam with a cup of tea and the magazine from the weekend Australian.
This is the Helen size loaf of bread before I cut into it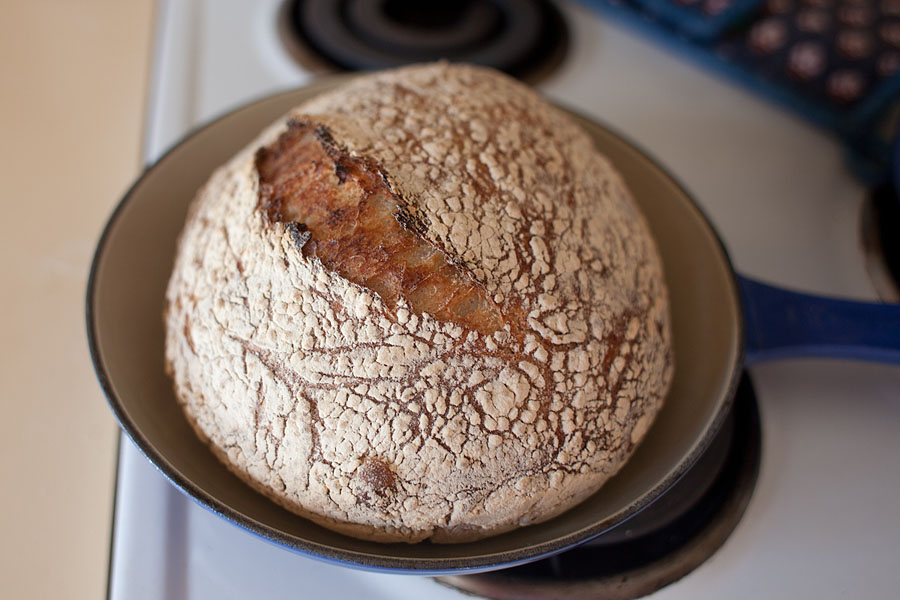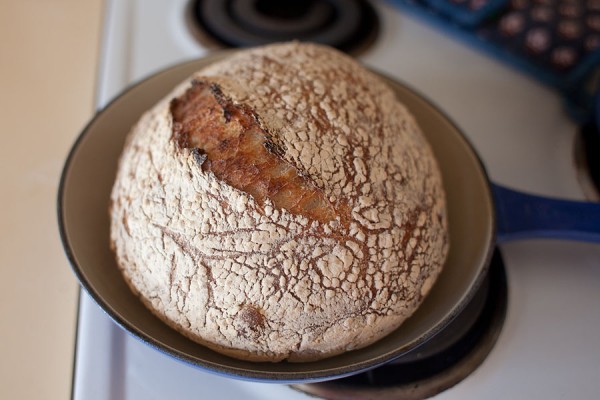 Oh it is so very nice and I achieved a very nice translucent crumb which is the goal with slow rise breads.
Did you see the table?
It started off life with me looking like this.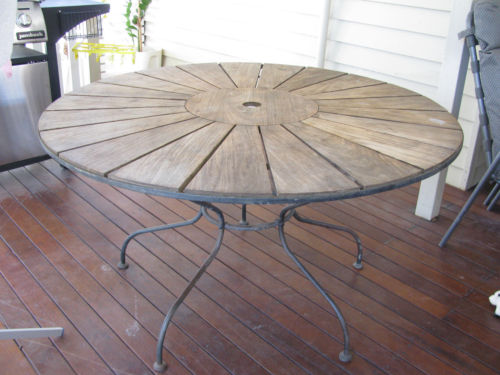 A thorough sanding, a dose of deck clean, some garden furniture oil, another sand then then two more coats of garden furniture oil and it looks like this now. Yes, those are casalas, I searched high and low for outdoor chairs I liked but in the end casalas won me over. Oh so comfy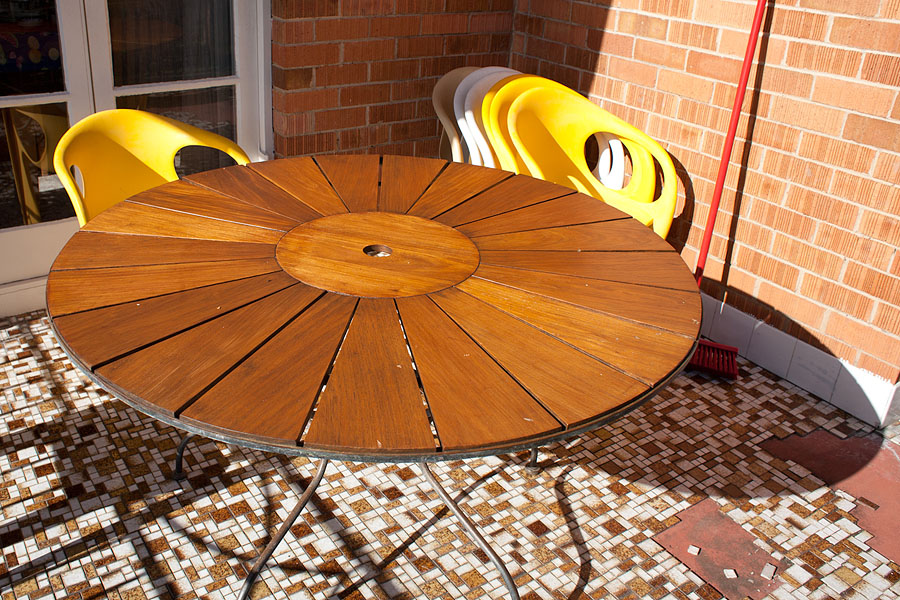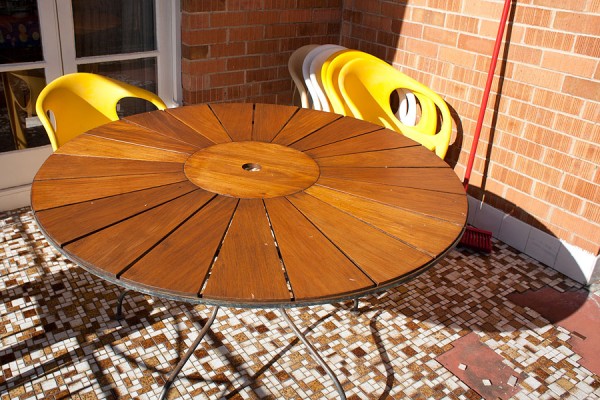 One day I'll get round to stripping and painting the legs but that doesn't need doing just yet.
Also I went to my first auction on Tuesday night and I bid on one item all night and I won it, it was a touch scary. When I arrived I did a quick case of what else was on show then had a quick look at the Countess before sitting down in a position where I could see if anyone else was looking at it … The bidding was between me and one other lady. Oh hello Royal Doulton Countess, I do love  you so. I finally have bowls (and cups and more plates). I'm really quite happy about this win because I got it for a very good price and it means I don't have to find a seller on UK Ebay who is happy to send bowls internationally.  I may be known for my love of Figgjo Flint Lotte but I share that love equally with Royal Doulton Countess.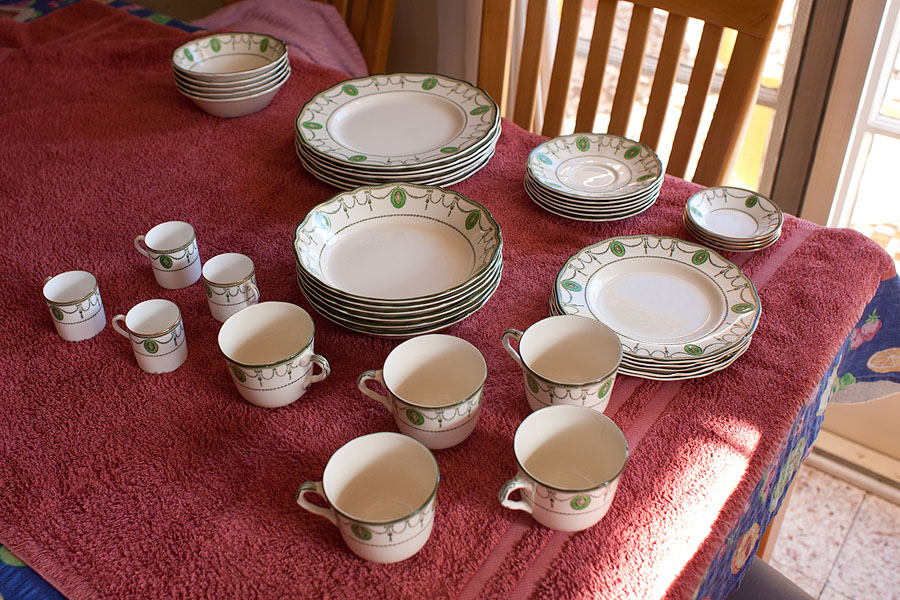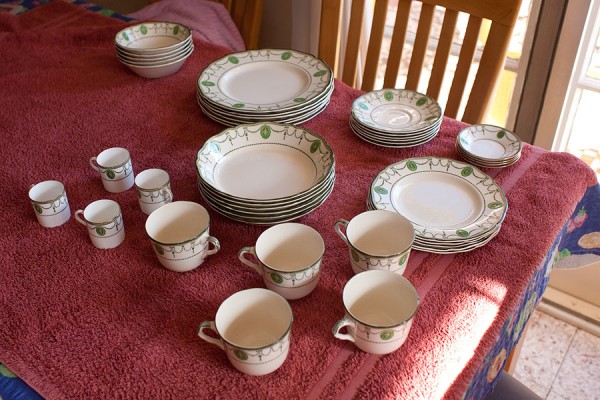 Now though, I must fold the washing and get ready for a short work week since Karl and Kata arrive early Thursday morning 😀