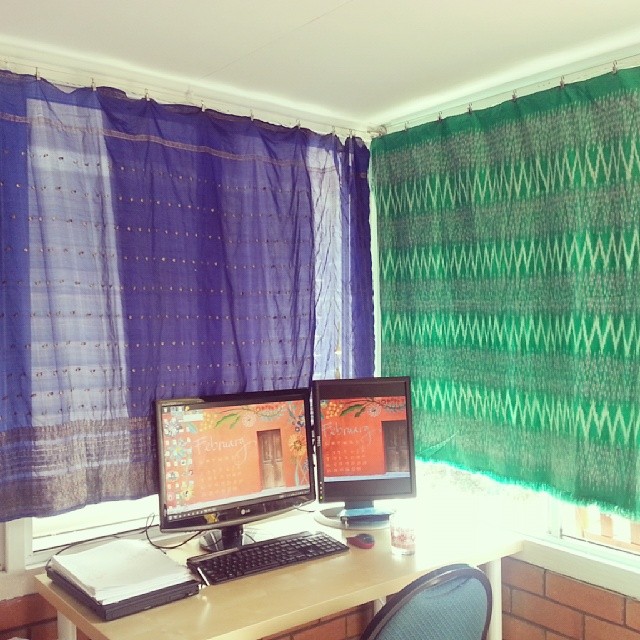 I struggle on what to call this room, if I'm speaking to family it is typically called Karl or Matthew's old room as they used to live in it.
For me though is part guest bedroom, part study, part home office, part creating space, part second wardrobe.
When the house got re-painted I didn't put the curtain rails back up. As it is no longer a bedroom it no longer needed block out curtains.
Instead I left the windows bare and let the light shine on in. If I needed curtains I would bulldog clip fabric to the window frames.
A trip to Ikea the other month I finally picked up some more Dignitet curtain wire and put it up.
A old sari that I picked up from a stall at the Woodford Folk Festival many moons ago serves as the curtain on the long side of the room and a length of green fabric is the curtain for the shorter side.
They dance quite perfectly in the breeze and run up and down the curtain wire when the wind gets up.
A very lovely and overdue addition to the room.