The last five weeks have been fairly hectic at my new job, which is OK because I had expected it. There has been quite a few nights when I've sat down at the laptop and said I really must post an update or two but then it is a case of where to start again.
I'll start here, in Penang where I am for a week visiting one of my dearest, dearest friends for her birthday. I flew out of the GC on Friday morning and about 12 hours later I was in a massive round of hugs with Jo at the Penang airport. Happy times.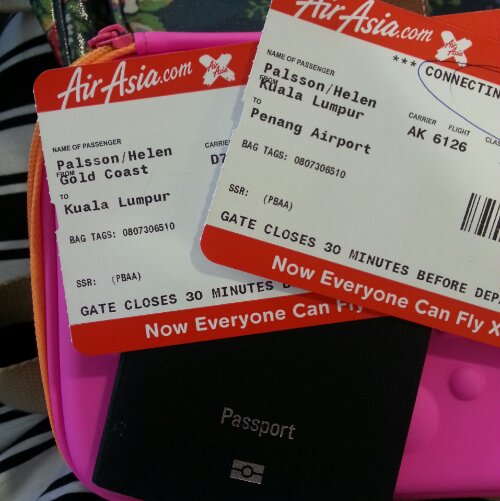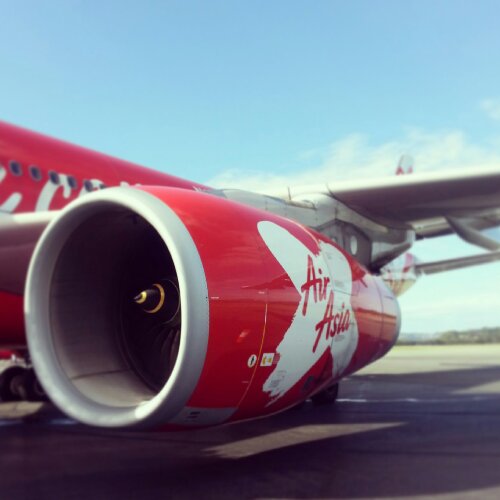 Air Asia was very good to fly with and on the GC-KL plane I think I had more leg room than I have ever had before.
We went out to dinner at Song River on Friday and had a very, very nice meal. The fried rice from the gum boots man was so smokely delicious and the satay from one of the other stalls was oh so good as well. We washed our meal down with watermelon juice and that was just like drinking summer.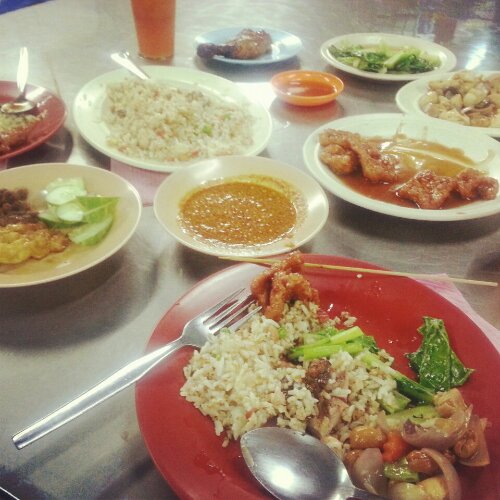 Then it was back to the apartment to natter about the last 3.5 months and for me to get mothered, "now that you've finished your Lemsip you can go to bed".
You see, I came home from a trip to Sydney for work three weeks ago with a dreadful cough. I've not felt unwell other than having for the first week a quite moist productive cough and rounds of coughing fits that would see me gripping what ever was closet to me so I didn't cough my self to the moon. The second week it became a fairly dry cough but still massive coughing fits and my voice continued to sound well not the normal sweet voice I normally have. At the end of the second week the lower left side of my chest was causing me so much pain that I thought perhaps I had cracked a rib. Off to the doctors I went and after getting checked out to make sure it wasn't anything more sinister it was confirmed that I had most likely pulled the muscles in that part of my chest. I was put on a cough suppressant and some antibiotics. The cough suppressant worked reasonably well to reduce my coughing fits to little piddly coughs. Well until I got to Penang of course and a day of travel and contrasting weather caught up with and the coughing returned in force. A cup of lemsip though and a good steam though managed to push the cough away again to just tiny coughs. The pulled muscles though not so fun. It hurts to laugh and well we do a fair bit of laughing. Still pain is the name of the game and whilst I could get some plastic surgery done whilst I'm over here, I don't think they replace muscles yet. It is just a waiting game.
Yesterday we went to the Pinang Peranakan Mansion which is a museum of Nyonya life in the early heyday of Penang. Part of the museum is a Chinese jewellery museum which wasn't as interesting as I had hoped as well it had been some time since the jewellery had been polished. The rest of the museum made up for it though, there was ornate furniture decorated with mother of pearl and some exquisite embroideries and very nice door handles and good turn of the century English floor tiles.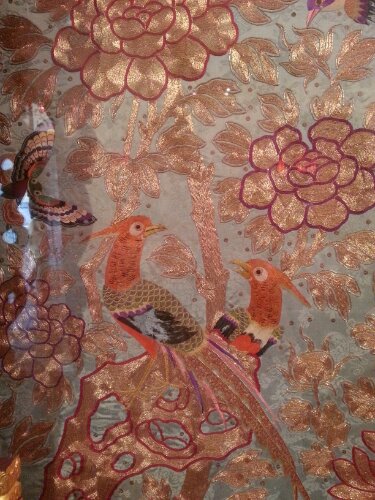 We then had a "scenic" walk round Georgetown before arriving at a shopping centre or really a "sweet Holy Grail of air con". It was then a "scenic" walk round a series of connected shopping centres before a "scenic" walk to another shopping centre where I was looking for something an old coworker had asked me to bring back for her.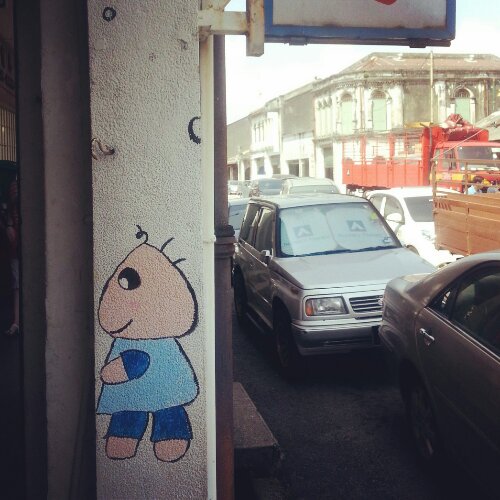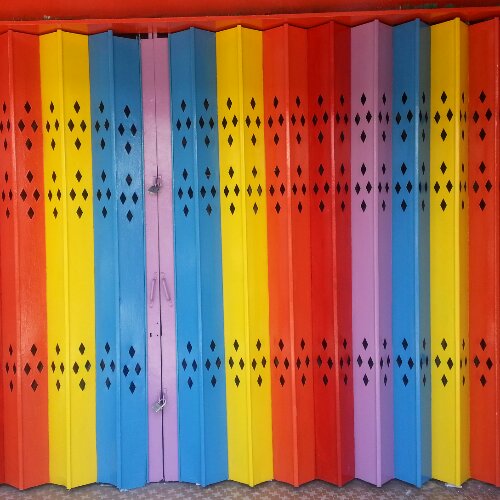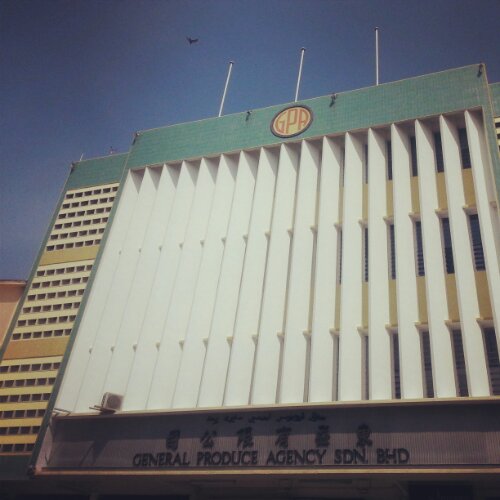 After that mission we hopped back in a taxi and headed back to the area where Jo lives to go to a shiny new shopping centre where we had lunch. One thing that Jo and I have in common is a love for hot food so we both ordered a curry laska for lunch that she had had before. One thing we didn't think of is that my poor throat after three weeks of coughing is pretty scratched up. 🙁 Curry laska not such a good idea. Some gelato made it better though.
Back to the apartment then for some couch/movie/chocolate time and I finally watched Finding Nemo. Yes, I had never watched it. A few laughing coughing fits later the movie was over.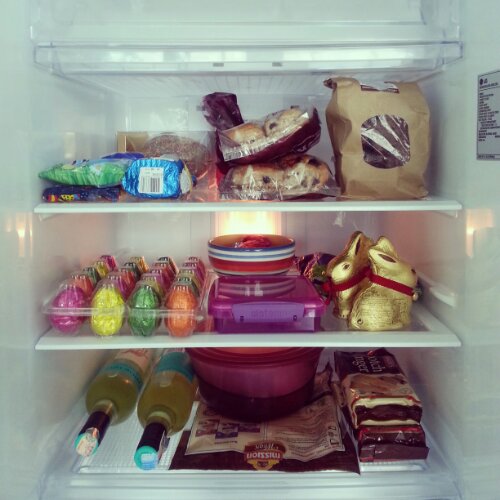 We had dinner last night at Bali Hai. We had a freshwater fish steamed Hong Kong style. It was lovely. There was obligatory coconut water out of coconuts.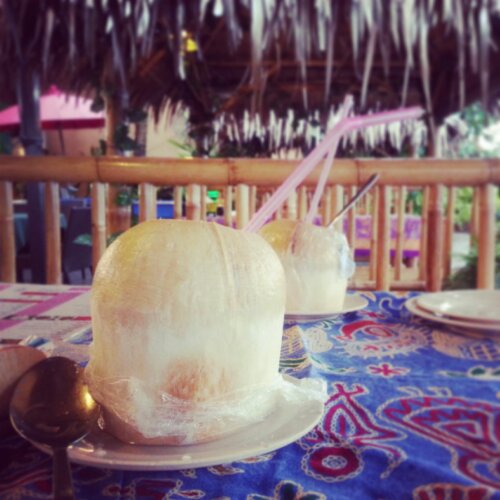 After dinner it was time for some tropical berry mojito shakers at TGI Fridays whilst we watched children play in the water light show in the piazza and listened to a local trio whilst we of course nattered some more.
And that was my first 24 odd hours in Penang. Today is a big day as not only is it Easter Sunday, hello chocolate and hot cross buns but it is Jodes birthday :D. Which is the reason I'm visiting 🙂
I'm still on Queensland time, so I'm awake waiting for the birthday girl to rise.